Guest post by Simon Choi, a mental health advocate and small business founder. He foundedStandout Bands which supports Beyond Blue and allows him to write for his mental health blog, Healthy Minds. Simon is particularly passionate about supporting those experiencing depression. Currently, Simon is supporting those struggling as a result of COVID-19 related mental health issues. He lives in Melbourne, Australia.
*Opinions expressed are those of the guest author.
Times of Uncertainty
The Global Coronavirus Pandemic has been ongoing for months now and there is a great deal of uncertainty among government and society. Adults are dealing with loss of work, changes to daily routines and possibly even sick relatives. However, the uncertainty is not only limited to adults.  
The Effects on Children
Children are not immune to the fears that this global pandemic has produced. Their lives have been greatly affected as well. Children are not only out of school, but they are not able to visit their friends and family as well. For example, fear of the health of the elderly means most grandparents are not advised to see grandkids in the present environment. Parents and educators can try to help and reduce some of this anxiety. In the following article, we will discuss seven ways that any educator or parent may be able to help those they care for and teach:
#1 Keep Their Usual Schedule
For a child, it can be difficult to experience many external changes. Since they have no control over being out of school and not seeing their friends and family, it is best to stabilize the things that can be stabilized. In order to give your children stability, do not change their sleep time, their school hours or other regular activities. Even if your child has to practice their sport in their own front yard or get violin lessons over Zoom, try to keep up with their previous schedule and activities as much as possible.  
#2 Don't Let Kids Watch Too Much News
The news can be informative, but it can also be full of unwanted scenery and troublesome for younger viewers in particular. Since that is the case, you do not want to let your kids watch too much news.
#3 Talk to Kids Openly
Kids need to feel like they can openly express themselves with adults. You want to ask your kids questions about their feelings and give them age appropriate answers. Children are inquisitive by nature, so this process could require some patience, but it will help to dispel some of their fears.
#4 Watch Their Associates
If your children are spending a lot of time talking to virtual friends, make sure that you are aware of the other kids who they are talking to. Other children can have a big influence on your children's feelings, so you want to monitor or at least be familiar with their friends.
#5 Play with Your Kids
Make sure that your kids are getting exercise. Each day, make it a practice to add an exercise routine to your kids daily work. Just like gym class at school, exercise should be a healthy part of their at home learning journey. Try to play sports with kids as well; this is especially true if your kids are involved in any extracurricular sports. That way, they can keep up with their skills and get out some extra energy as well.
#6 Talk to A Professional
If you think that your child is having an extra hard time dealing with the stress of COVID19 and you notice that the stress is interfering with his or her daily activities, you may have to contact a professional who can give your child a consultation over the phone and provide professional advice.
Make the Best of a Difficult Situation
It can be stressful to deal with an unknown situation, but this stress can also build resilience in a child. Even in a global pandemic, you can help your child to make the best of the opportunities that staying at home can present or as an educator if over teleconference. When a child is taught to deal with difficulties in a healthy manner, he or she will be well prepared for whatever life throws at them. With the right support from you children can build resilience as a result of this time.  
**Interested in writing a guest blog for my site? Would love to share your ideas! Submit your post here.
Looking for a new book to read? Many stories from educators, two student chapters, and a student-designed cover for In Other Words.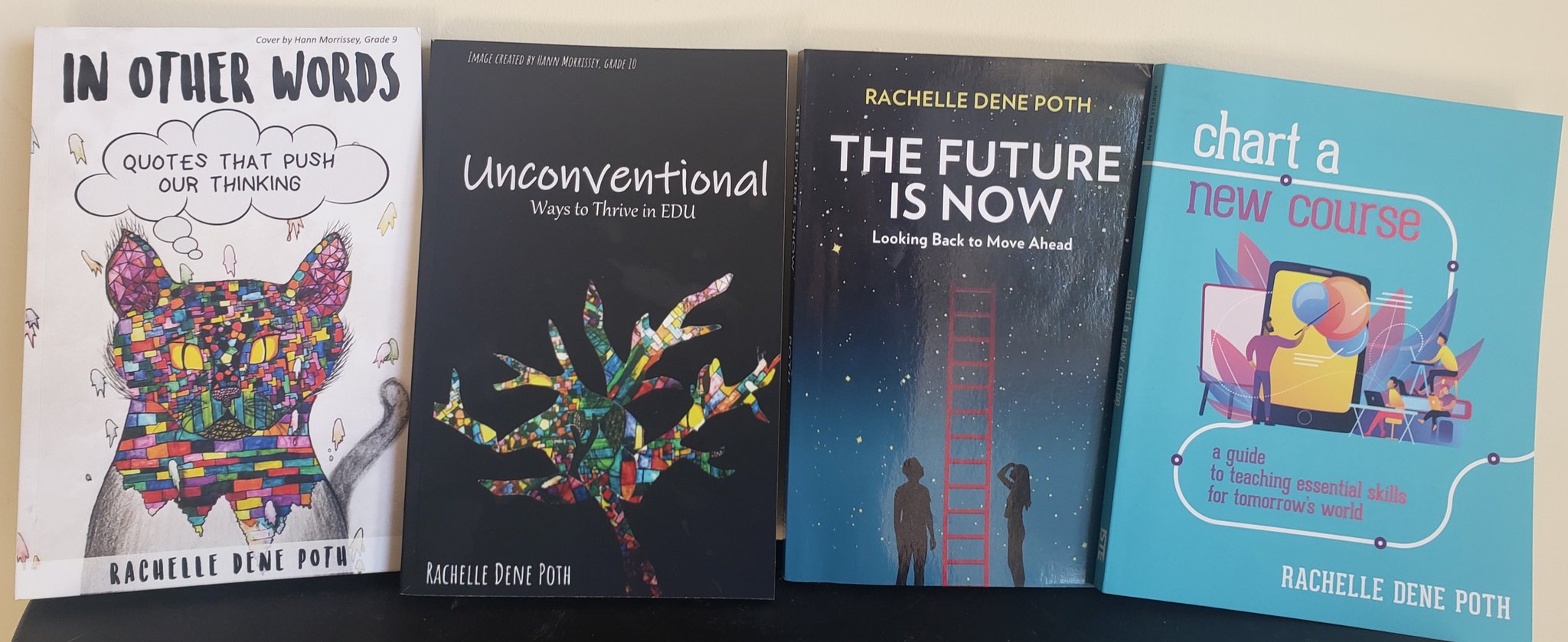 My podcast