Guest post By Brent Coley, @brentcoley
Principal, Alta Murrieta Elementary School, Murrieta, CA
#EduInfluence
Most people have a favorite restaurant. Ask 20 people to identify their favorite and you may get 20 different answers. Some may name a fine steakhouse like Ruth's Chris or Morton's. Fans of sushi might select as their favorite a local establishment serving up this Japanese delicacy. Ask a small child to name his or her favorite and you may get McDonald's or Little Caesar's as the answer. To each his own.
What about me? What's my favorite restaurant? If you hadn't already read the title of this blog post, the answer may have surprised you. My favorite? El Pollo Loco.
That's right. El Pollo Loco.
Seriously, Brent? El Pollo Loco? Out of all the restaurants you could choose, your favorite is a drive-thru fast food restaurant serving a variety of inexpensive chicken meals? That's right. El Pollo Loco.
I love this restaurant. It's affordable. It's relatively healthy when compared to other fast food options that serve up only burgers and fries. And there's a location only a mile down the road from my school. I'm not ashamed to say I order lunch here multiple times a week. I get the same thing every time. A $5 Pollo Bowl Combo with flour tortillas and a large tropical iced tea. Mmmm. My mouth is watering just thinking about it.
But it's not the taste of the food that keeps me coming back, though I do enjoy the combination of chicken, beans, and rice. It's not the value either, though being able to fill my stomach for under six bucks is a fact my budget definitely appreciates. And it's not the comfortable ambience I used to enjoy before COVID-19 forced the closure of all restaurant dining rooms in my community. So what is it? What pulls me to this restaurant like the Millennium Falcon caught in the Death Star's tractor beam? (You're welcome, Star Wars fans.)
It's the avocado salsa, what I affectionately call "green sauce." I absolutely love it. Seriously, can't get enough. It's flavorful with just the right amount of kick. I could drink it like water (which I actually did one time to win a bet, but that's another story). I love smothering each bite in this liquid slice of heaven.
If I hit the drive-thru and discover upon returning to the office they forgot to put my green sauce in the bag, my mood turns grumpy. The birds stop singing, and the day seems darker. The meal just isn't the same. I go to El Pollo Loco for the avocado salsa. I go for the green sauce. If the restaurant stopped serving it, I can honestly say I wouldn't eat there as frequently as I do. I'm not sure I would go at all. It's that important to me.
​It's salsa for crying out loud. A side dish. No, it's not even a side dish. A condiment. It's a condiment, something extra the restaurant gives away for free, but it's what keeps me coming back over and over. And over.
So let's tie this into education. Ladies and gentlemen, my question to you is this — "What's your green sauce?"
What is that extra something that keeps your students wanting to come back to your classroom, to your school? What is it that, figuratively speaking, makes their mouths water when they think about getting to spend time with you?
While this question focuses on the "extra," let me be clear. The main dishes we serve in our classrooms, lessons in reading, writing, math, or whatever subject you teach, are important. Very, very important. It's imperative we provide our students with rigorous opportunities for learning, that we fill their "stomachs" with nutritious "food." But my point is this — the main dish may not be what gets your students up in the morning. It may be that something extra you provide, that cherry on top. It may be the green sauce.
So I ask you once again, "What's your green sauce?"
It may be your smiling face that greets students each day when they enter your classroom or the front gate of your school.
It may be the high five, fist bump, or hug at the door each morning (current physical distancing restrictions aside).
It may be the smelly stickers you put on your students' exams when they do well. That's right. A smelly sticker may be making a student's day, may be what he or she is looking forward to. And this is not just limited to the elementary grades.
It may be the instrumental music you play in the background as students are working, or the upbeat music you have playing in the room as students enter each day.
It may be the corny dad jokes you tell every day. You know, the ones at which the students outwardly roll their eyes, but inwardly look forward to hearing.
It may be the class Instagram account you created to share the great things taking place in your classroom. Or maybe you're on TikTok, creating funny videos, making you "cool" in your students' eyes.
In the grand scheme of things, these are all actions or gestures that could be considered small. These may not have been the things upon which your professors focused when you were studying to be a teacher. But that doesn't mean they can't and don't make a big difference in the lives of those we serve. Don't underestimate the power of the little things, because more often than we may think, it's that little something extra, that green sauce, that our students are thirsting for and what keeps them coming back for more.
​What's your green sauce?
---
Want to hear more? I devoted an entire chapter of my book Stories of EduInfluence to the topic of how small actions can make a big impact. Click/tap here to listen to the Audible version of "Chapter 8: The Power of the Little Things."
If you'd like to purchase a copy of the book, available in paperback, Kindle, and audio versions, head over to Amazon.
**Interested in writing a guest blog for my site? Would love to share your ideas! Submit your post here.
Looking for a new book to read? Many stories from educators, two student chapters, and a student-designed cover for In Other Words.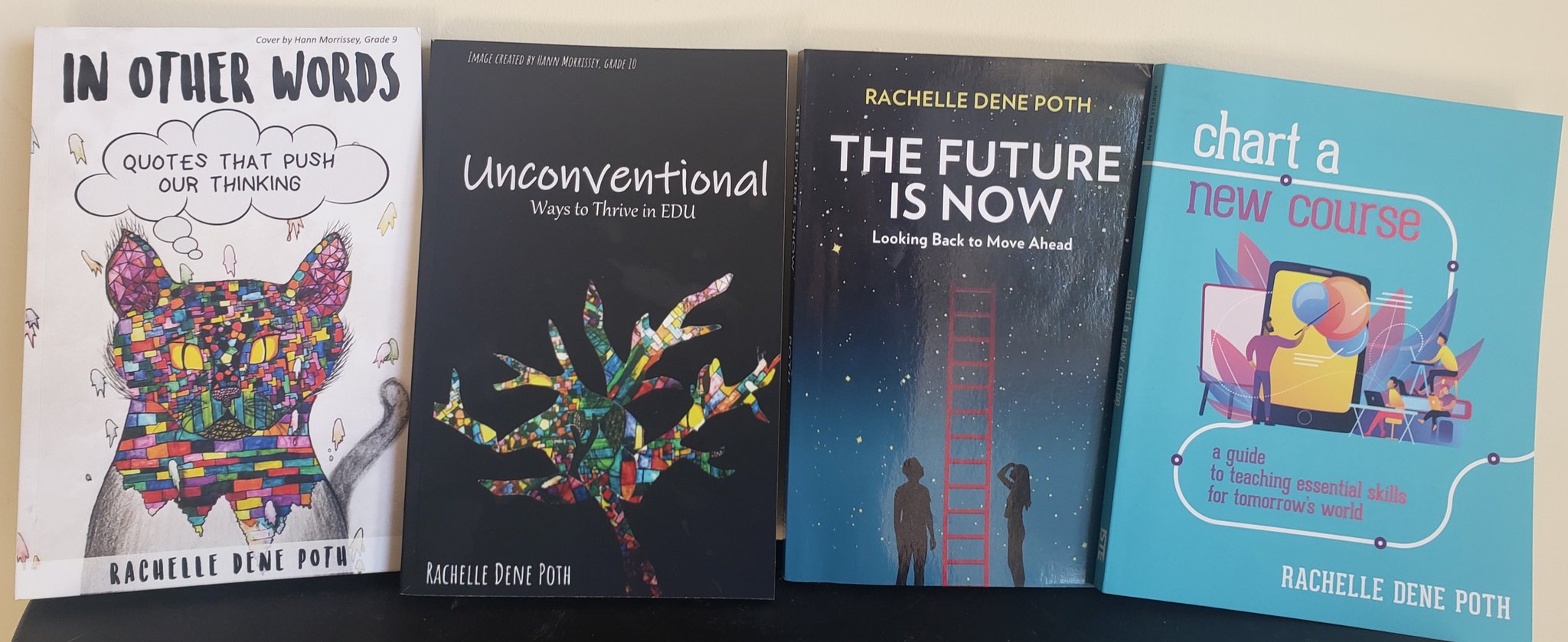 ************ Also check out my THRIVEinEDU Podcast Here!
Join my weekly show on Wednesdays at 4pm EST on Learningrevolution.com THRIVEinEDU Join the group here