Guest post by Brigid Duncan @MsBDuncan
There is a difference? So, what is it?
As many teachers head back out to instruction with many fears and anxiety of the unknown to come this school year, I am happy to share that being on lockdown for many months, there was a silver lining in it for me. And that was being able to attend many online professional training programs for free, in places I would have to travel too to get to those conferences. Extremely fortunate to connect with many amazing and talented curriculum and instructional educators. At one of these online PDs I met @Sarahdateechur from Microsoft and Cue #GETA sessions on Steps to gamify your instructional approach to classes.
In this session, stark differences were drawn between the two instructional teaching tools. Whoa! Who knew that they were different? Gamifying as she stated has been around for many decades. We all remember the excitement when we got back a test and there was a "red star "on your paper. This meant you got 90% or higher. And if you got the "golden" star you aced the test with a perfect score of 100%. Today in education, this is not the best way to assess or motivate student learning outcomes, however this was a primitive way of introducing gamification into the class lesson. Badges for merit rings a bell?
Gamification takes your class lesson and uses themes to create excitement, engagement and innate motivation to get the lesson assignments completed while having educational fun. Students can work in teams by choosing a token player, mascot or game piece for their team identification, and then complete lesson stations/group activities. Along the way they collect a stamp for each completed activity. And all if all stamps on score card are filled in, congratulations you have earned your first badge. Challenges can be created to mimic standards from DOK levels of 1 to the highest level of rigor difficulty, an instructor wants to make the lesson. Differentiation is also evidenced by having groups from low level challenges to high level, still actively participating in the game and completing the lesson essential question or objective successfully.
The super talented @MeehanEDU author of EDrenaline Rush has designed many thematic and challenging gamified lessons that you too as a teacher can see and feel the excitement invested to want to complete this game and get that prize. Gamification can be built on current or "pop" themes. The game of Thrones, Harry Potter and use the Houses as game token or player. Teachers have used creative writing interwoven by way of mini stories, as they developed these gamified lessons. Stories that when included add more excitement as students read instructions to get to that prize.
Another great Gamification Master, as I like to refer to him is @MrMatera. A middle school social studies teacher who use his curriculum to create the gamification themes. Teachers can design themes based loosely on pop culture movies retro movies such as Indiana Jones, Star Wars, or more current ones such as Stranger Things or Game of Thrones. Most important element that makes gamification works, is having a challenge adding some element of danger/ depth defying or "must save the day" to complete a mission. Thus, class teams work together to defeat the "bad guys" to earn that badge of honor. Added bonus: classroom community and relationships are forged.
So the question becomes where does a teacher begin. How much will this cost me? I highly recommend starting on a Tuesday night visiting Twitter. The instructional coaches and mentors mentioned in this post, who are all great people to follow. Most have Tuesday or Wednesday chats based on how to start gamification in class. What practices have worked. Some teachers even share lessons that you can re-mix with credit to that teacher, so that you can practice or build into your curriculum instruction. Unfamiliar with what are popular movies? This is the best time to get to know your students. Have them share what are movies or tv shows are they watching now. Build from them and see how much more they connect and build a relationship with you, as you used movies that they shared with in class, in a lesson. Bonus points with students: if you know they struggle with a math concept like say fractions but used a movie theme they like…and designed fraction lesson based on that theme, chances are you have them engaged already to trying your lesson. A win-win for everyone.
I hope this post has inspired you to rethink and want to try incorporating gamification into your lesson plans.  Start simple maybe with your syllabus or classroom expectations and then assess how it worked with your students.  Do come back to the second part of this post, which is centered more on game-based instruction, creating games the old school style. Retro!   Until then happy learning teacher friends!
**Interested in writing a guest blog for my site? Would love to share your ideas! Submit your post here.
Looking for a new book to read? Many stories from educators, two student chapters, and a student-designed cover for In Other Words.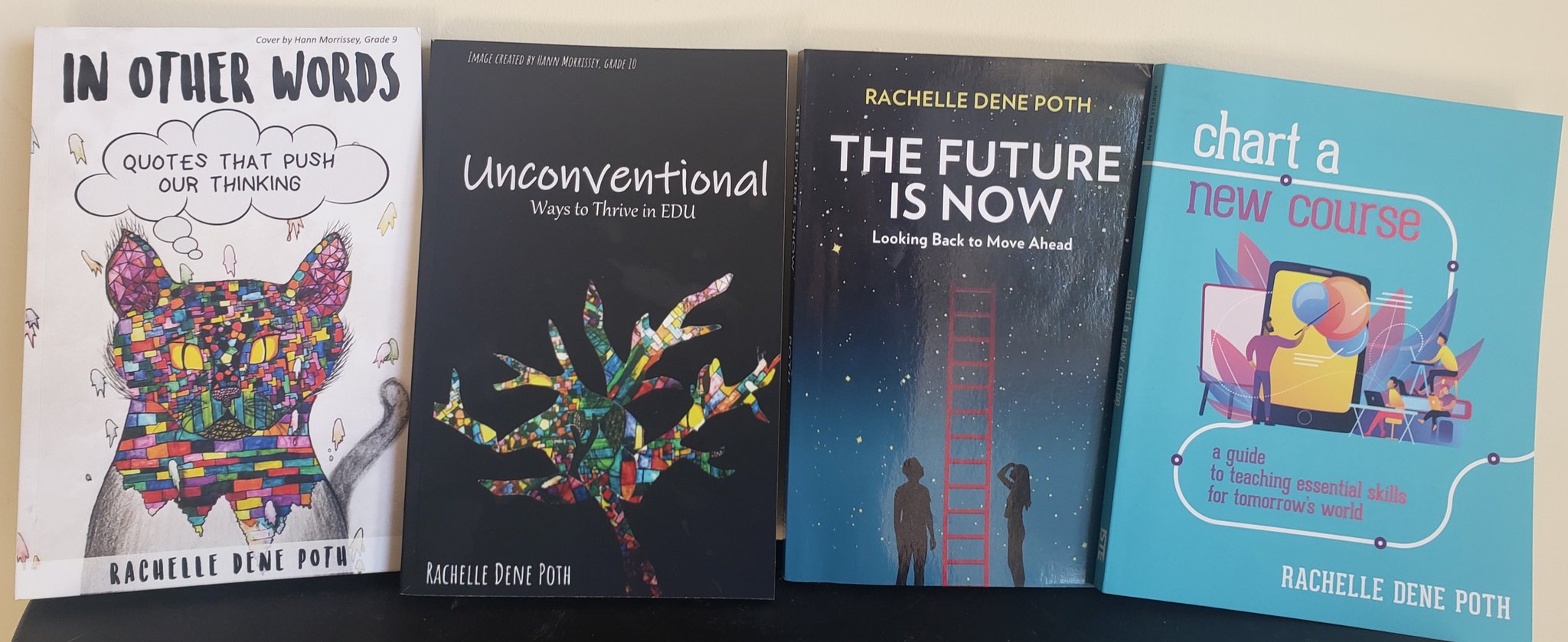 ************ Also check out my THRIVEinEDU Podcast Here!
Join my weekly show on Wednesdays at 4pm EST on Learningrevolution.com THRIVEinEDU Join the group here