Guest post post by Brigid Duncan, Educator, Creator, & Blogger
Shaking up learning by bringing retro games to class lessons!
If you have been teaching for a couple years now, you would be asked by many students to play Kahoot! Or just mention the word Kahoot! and kids await eagerly to hear the elevator music playing in the background as they enter the game code to join your game. So, our students love to play games. Who doesn't? There is an old Finnish saying that goes like this:
"Those things you learn with JOY
You will not forget easily!"
So why use game-based learning? Many reasons come to mind, however the most significant one is that students work harder when they are given a choice, autonomy, and they are in an audience being observed by their peers. In other words, they like a challenge and want to win. So, knowing this and building games into your instruction accomplishes that and so much more. Many of our students are Gen Z's, and research has proven that this generation loves challenges, they love independence and relish having a voice in their learning outcomes. Theory behind game- based learning is that we are taking the motivational aspects of a game and applying it our lessons for assessment, while kids are having fun.
As we move into the start of this ever-pivoting school year, our instruction has to keep up with modifications as our classroom changes, whether we are online, face to face instruction or hybrid. The problem teachers face with this type of instruction, lies in with our assessments and the integrity of them. Are my students truly understanding the essential questions as outlined at the start of the lesson? Are they using Professor Google (my favorite word for searching google for answers) to my assessments? Should I even have assessments and just go strictly to project based assessments. Well I am here to say you can have online assessments using game-based learning.
Who wouldn't want to play an old-fashioned Trivial Pursuit board game? A favorite for many and can be used to assess for key terms or conceptual thinking on a unit lesson. Have them play in teams, assign points and give them badges that they can proudly display. Have a "Battle Royale" with review or test bank questions. Want to take it a step back in our time capsule, do you remember Four Corners a game still played in and out the classroom. Well you can simulate the same idea but on a board game and in, an online classroom. Let's say you are teaching themes in a novel read that the class just wrapped up. You can ask students to identify themes on opposite side of the four corners. Example, revenge in one corner and opposite side "compassion" You can give them a blank card with 4 squares and play Pictionary, another retro board game. You can pose the same questions but this time you say to your students use icons to represent the themes and place in opposing squares. Sites like The Noun Project or AutoDraw are all free. And of course, I couldn't write a blog post on game-based learning and not mention Monopoly. I have seen many teachers get creative by incorporating unit lessons using a Monopoly style board, guiding students through asynchronous lessons from START to FINISH.
I hope this post on game based learning will encourage you to Level Up, on your lesson plans and incorporate games in your classroom learning assessments. Many teachers will be starting a new year with students you have never met in person. I have read many of your comments on social media asking how to build classroom community when we have never met and will continue online. Then this is one of the best solutions available now, to ease your concerns. By having games included in your lesson plans, you will begin building online classroom student relationships. Have fun this school year and remember that Old Finnish saying when developing and designing your lesson plans: "Kids remember best when they are having fun!"
Brigid Duncan, Educator, Creator, & Blogger
Brigid Duncan is an AP Econ/Business instructor teaching high school in Hollywood, Florida. Originally from the Caribbean, she pursued a career in advertising and Marketing before transitioning to teaching. She is Mom to three wonderful and energetic teenagers and enjoys being creative, especially in graphic design. Favorite quote: "You see things; and you say, 'Why?' But I dream things that never were; and I say, 'Why not'?" – George Bernard Shaw.
Follow her educational journey at @MsBDuncan
**Interested in writing a guest blog for my site? Would love to share your ideas! Submit your post here.
Looking for a new book to read? Many stories from educators, two student chapters, and a student-designed cover for In Other Words.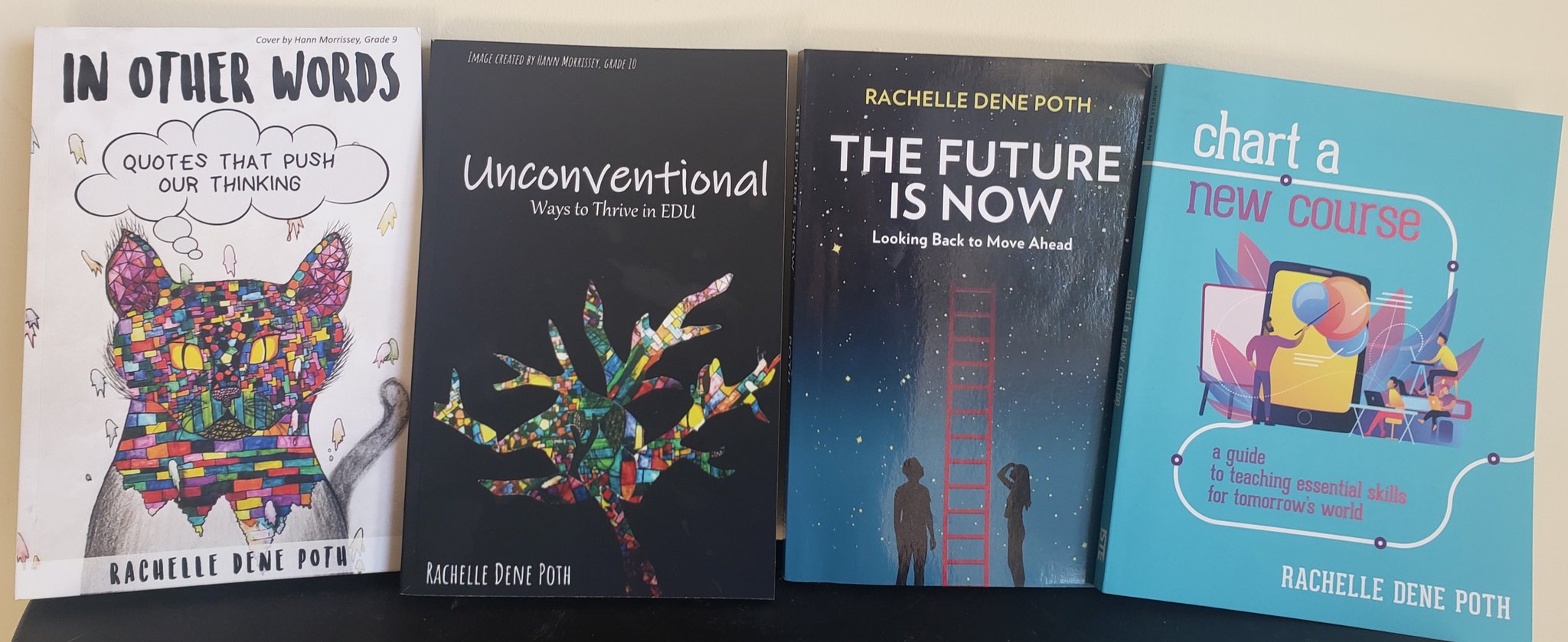 ************ Also check out my THRIVEinEDU Podcast Here!
Join my weekly show on Wednesdays at 4pm EST on Learningrevolution.com THRIVEinEDU Join the group here