We are a few weeks into the new school year and for many educators, it has been an interesting start to the year. Whether in physical classroom spaces or in a hybrid or distance learning environment, our focus at the start of the year is on building relationships and engaging students in learning. The challenge this year for many is creating the right spaces to build those relationships when we are not together in our physical classrooms. Buncee provides so many possibilities for doing just this.
Introductions
I can create with Buncee and engage my students in opportunities to not only create and engage more in learning, but provide a way that they can feel connected to each other if we cannot be together in the same physical space. A great place to start is exploring the Ideas Lab. There are great templates available to choose from that work well for the beginning of the year and a back to school theme, or for some ice breakers to build relationships that are so important.
Check out some of these recent additions to Buncee templates for having students express themselves by creating an acrostic poem or a virtual locker. These are great options to have students create a Buncee to introduce themselves to their teacher and to their classmates!
(this one was shared by Buncee)
(drag and drop items into your virtual locker)
Using Microsoft Teams or Google Classroom, it makes it really easy to share these with students. For global collaboration, create a Buncee board to post all of the amazing student creations. With project-based learning, my students have been able to connect with students in Argentina and Spain and share a little bit about their experiences as students and what life is like here in the United States. With all the options available for creating within Buncee, it's fun for students to be able to create something that represents who they are and even to have the option to include audio or video to really get to know each other. Being able to collaborate like this is quite valuable regardless of where learning is happening but definitely beneficial as many schools are working with hybrid and distance learning. It helps students to feel more connected to their classmates and their teachers and also to be able to connect on a global scale which is important for all students.
Teach a Lesson
One of my favorite ways to use Buncee is to create lessons to share with my students. One of the first ones that I did was to teach about digital citizenship and it was easy to create something using all of the different options available within the media library and to give students an opportunity then create their own buncee to share what they had learned.
Set up class expectations for virtual learning
Explore the templates and create something like this fast and make it your own by selecting from the more than 35,000 choices available in the media library!
Ready-made templates and new topics
Something else that I've always loved about using Buncee is that it integrates with other tools that we use in my classroom. With this new partnership with Flipgrid, there are even more ways to use these tools together to provide more opportunities for students to build essential skills. You can find pre-made Buncee templates available in the discovery library focused on topics like social emotional learning, goal-setting and schedulers and organizers. Check out all of the choices today!
One of the things I love the most about using Buncee is that there is always support available. Whether you connect with the Buncee team through the different social media platforms, or make connections with educators from around the world through Twitter or Facebook, there are so many ways to learn and grow as educators. And even more importantly, to bring new opportunities to our students. If you need some quick resources on different topics, check out all of the many options available at their Buncee help desk.
Looking for more ideas? See what the Buncee Ambassadors are up to! Explore the 66 ideas for using Buncee from Maria Jose Giavedoni. Did you catch the Creative Beginnings event at the beginning of August? Three days of sessions and so many topics and ideas. Catch the recordings here.
Coming up:
Don't miss out on the new idea o'clock with Buncee starting September 16th happening live on Facebook at 7:30 p.m. Eastern. First up was Shannon Miller and Amy Storer is on the 23rd! Be sure to tune in to learn new ideas from Buncee educators!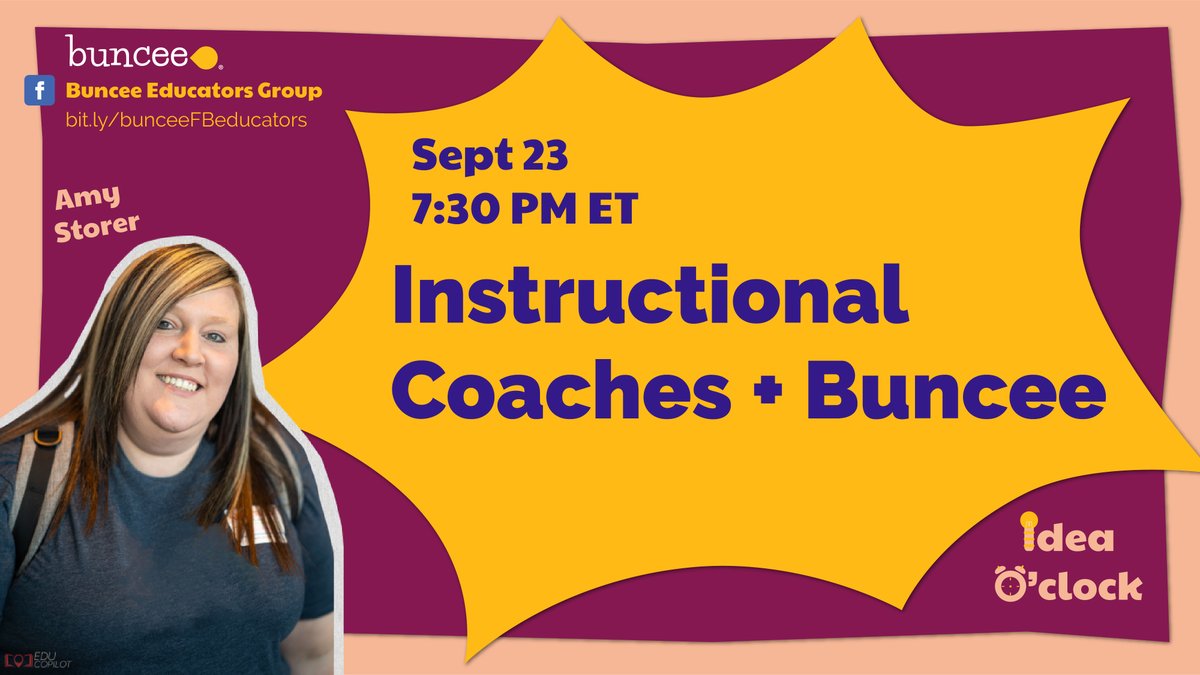 Find more in the Back to School Resources Kit
Check out the videos available here.
**Interested in writing a guest blog for my site? Would love to share your ideas! Submit your post here.
Looking for a new book to read? Many stories from educators, two student chapters, and a student-designed cover for In Other Words.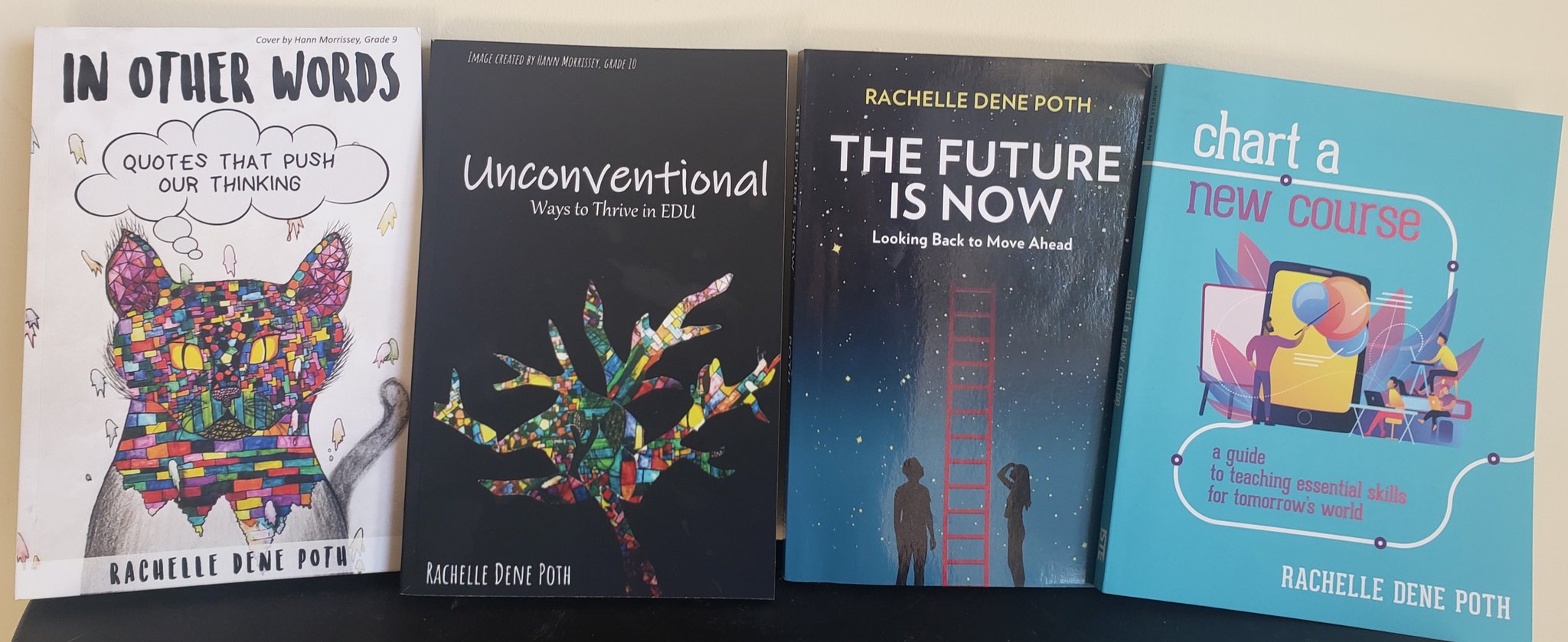 Also check out my THRIVEinEDU Podcast Here!
Join my weekly show on Wednesdays at 4pm EST on Learningrevolution.com THRIVEinEDU Join the group here